A brief tutorial for getting started with Krogen Finder
Getting Started
To use the Krogen Finder app you must be a member of the Krogen Cruisers group. Once you are a member download the Krogen Finder app (iOS or Android) to your device.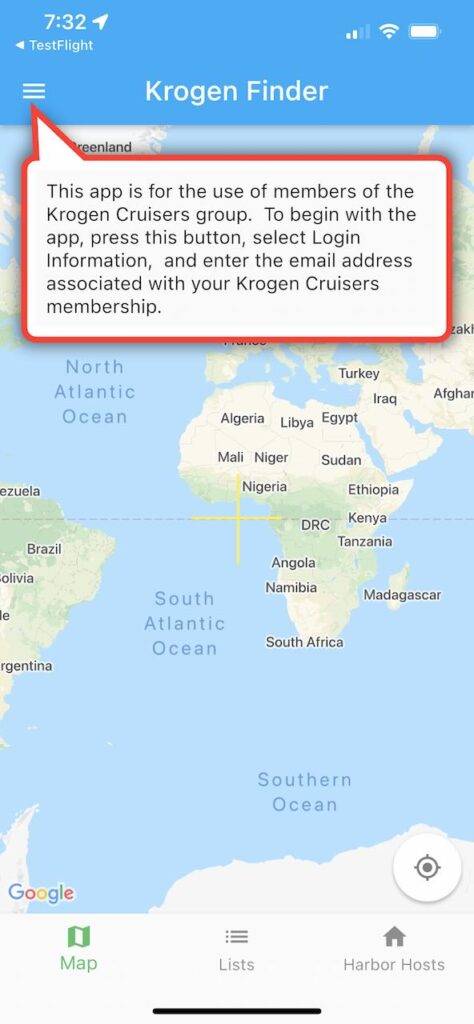 The 3 horizontal bars at the top left of the screen give access to the menu of options for the app. Touch those bars and you'll see: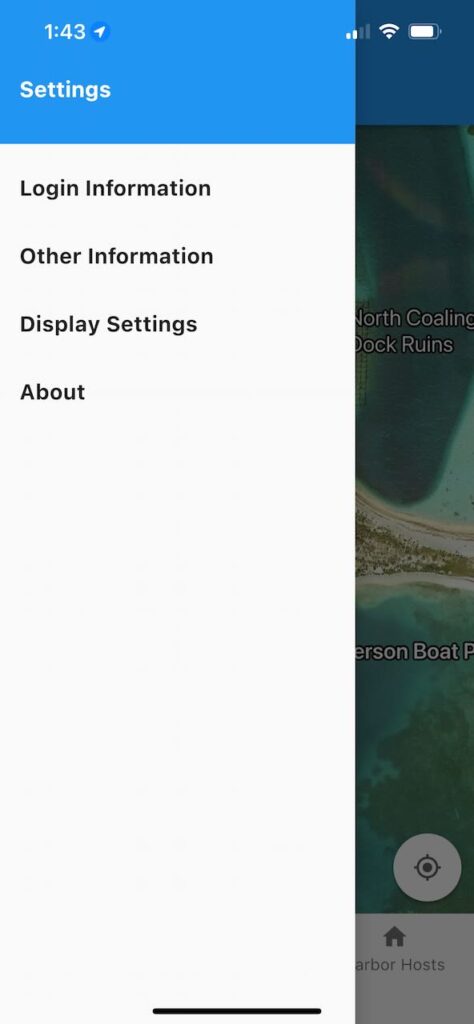 Choose Login Information: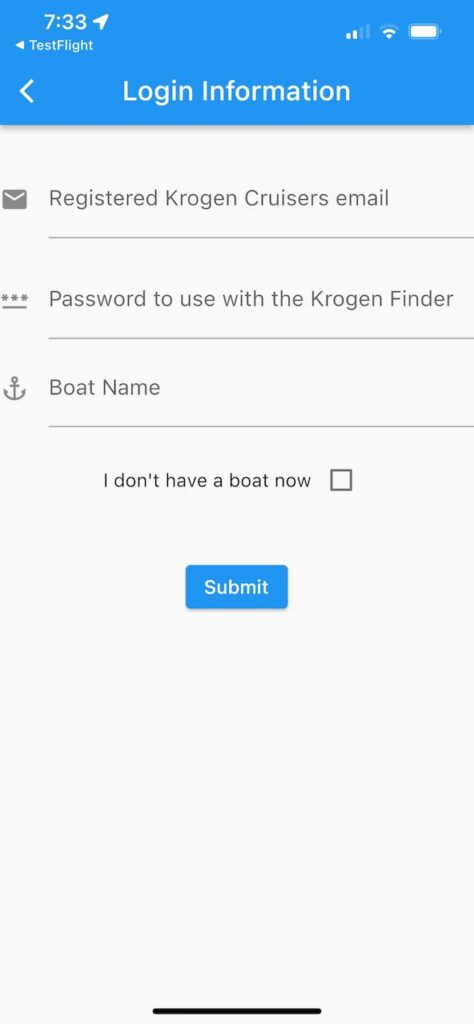 You'll need to enter 3 pieces of information:
The email address you used to join Krogen Cruisers. This must be the Member (and not the Co-Member) email address you used when joining. The Krogen Finder app only supports one email address per Krogen Cruisers membership.
A password. This does not need to be the same as your Krogen Cruisers password – in fact, you're most secure if you don't reuse the same password.
Your boat name (or click the 'I don't have a boat now' box).
Click Submit. You'll receive an email that will let you complete your registration.
If you have any problems with this process please contact Dave Anderer.
Using the App
Once you're registered the app will show where Krogen Cruiser members are currently cruising.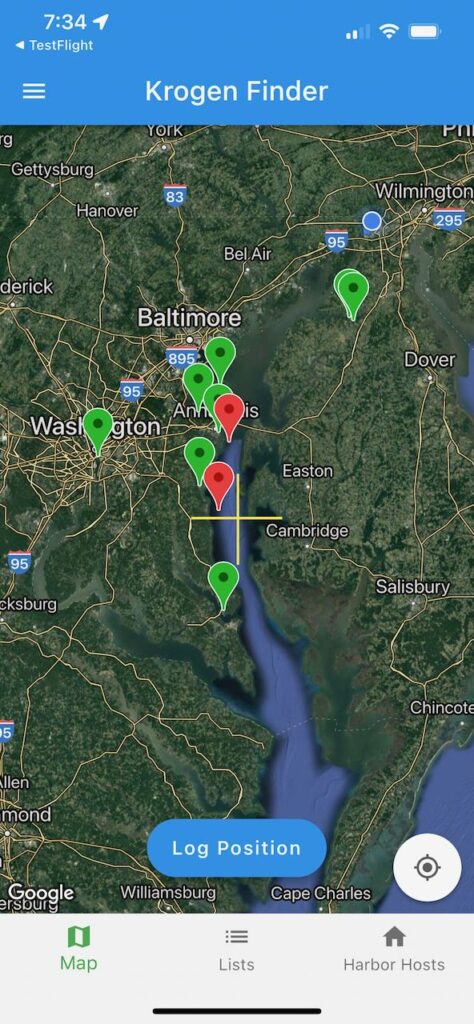 You can tap any of the markers for more information.
Red markers indicate users whose information may be more than 7 days out of date. (Example: A user who indicated they'd be on the move on January 1, but haven't logged any further updates by January 8.)
Green markers are used who data appears to be current.
Logging your position
To log an entry tap the Log Position button on the map. Your position will be logged at the location of the yellow cross on the map, so be sure that it is correctly positioned before pressing Log Position.
When you tap Log Position you'll see:
Tap the Expected Departure Data field to set your anticipated departure date.
Tap the Message field if you'd like to have an additional message displayed with your information.
Finally tap the Log Current Position button.
When you log your position the report will also contain the information you've chosen to enter on the Other Information page (available from the main menu).